_
In-Game Name
:
cybermrw123 also cybermrw
Banning Admininistrator
:
Screenshot of Ban Message (when you log in)
: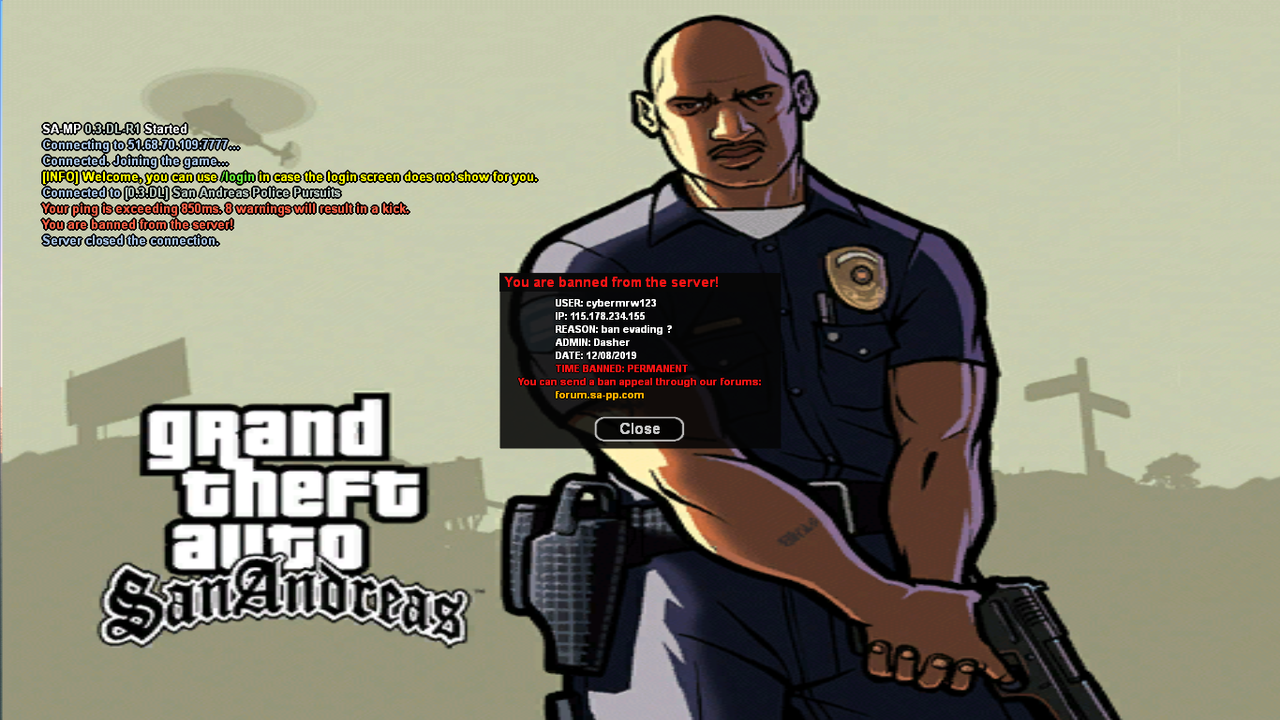 Do you think this ban is wrong?
:
If yes to above, Why?
:
Firstly Im so sorry my english is so bad. So today, I was playing with my second account that I made some weeks ago. Let me explain, my first account 'cybermrw' is in have no problems (not banned, not jailed too). Then my reason today why I'm playing with my second account 'cybermrw123' is because I just want to make it to the position of commissioner as well as cybermrw. I don't know if this server doesn't allow 2 accounts or more (?)
Why should you be given another chance?
:
Im so sorry, if I've a mistake. This server is very nice, I hope I can play again on this server.
Evidence you have done nothing wrong (Where applicable, such as bans for hacks)
:
_