_
In-Game Name
:
Banning Admininistrator
:
Screenshot of Ban Message (when you log in)
: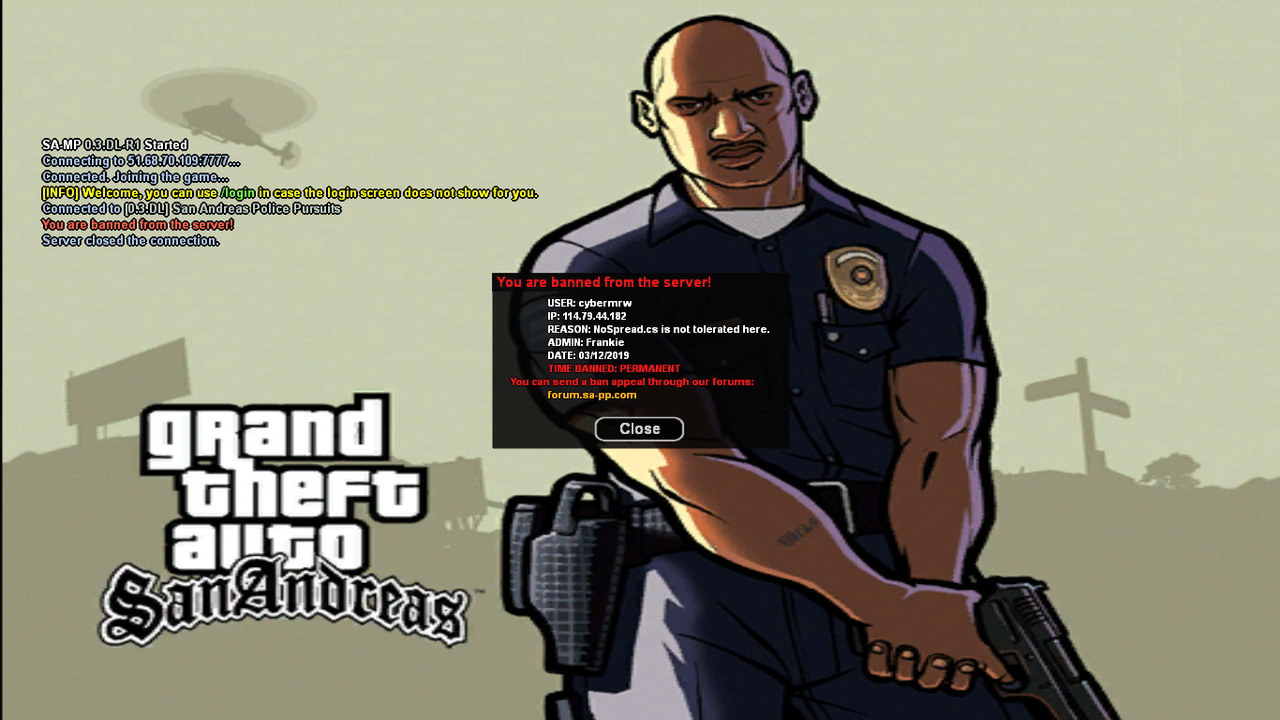 Do you think this ban is wrong?
:
If yes to above, Why?
:
Firstly, I'm sorry if my english so bad. So I don't know who has reporting me and when it's was reported. Let me explain, I never installing CLEO on my GTA directory, I'm just have Modloader folder on my GTA directory. It's mean I can't actived that script right? I'm sure I'm play with clean. If on the proof it I'm really looks like using NoSpread.cs, is it related to my ping which is always high when I playing, maybe?
Why should you be given another chance?
:
Evidence you have done nothing wrong (Where applicable, such as bans for hacks)
:
_