_
In-Game Name
:
Banning Admininistrator
:
Screenshot of Ban Message (when you log in)
: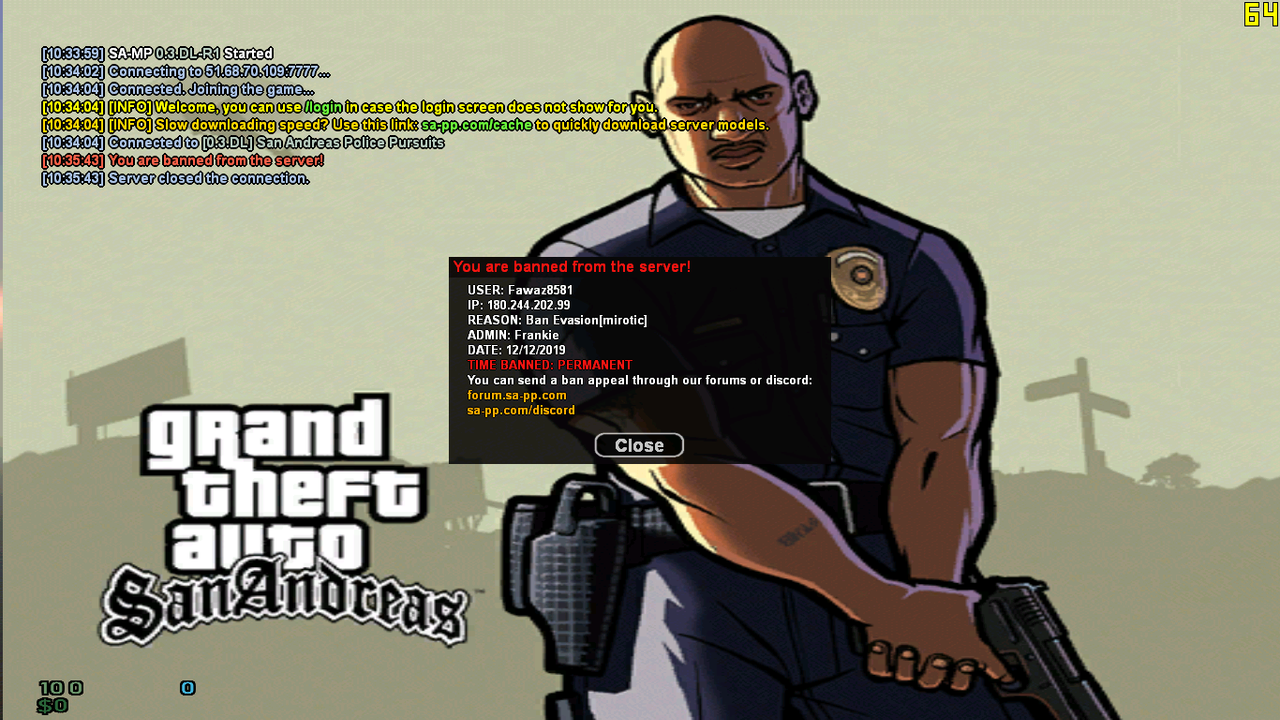 Do you think this ban is wrong?
:
No cause this is my mistake
If yes to above, Why?
:
Why should you be given another chance?
:
I promise I will abide by all the rules on this server and will be honest with all players. i want play again on this server cause i like this server. I will read the guide or rules of this server every time.
Evidence you have done nothing wrong (Where applicable, such as bans for hacks)
:
I'm not got banned by reason hack, but My chatlog has disappeared because I played on another server after it was banned. — If you were banned for hacking, you need to provide a screenshot of BOTH your GTA: San Andreas directory, CLEO folder and modloader folder.
_